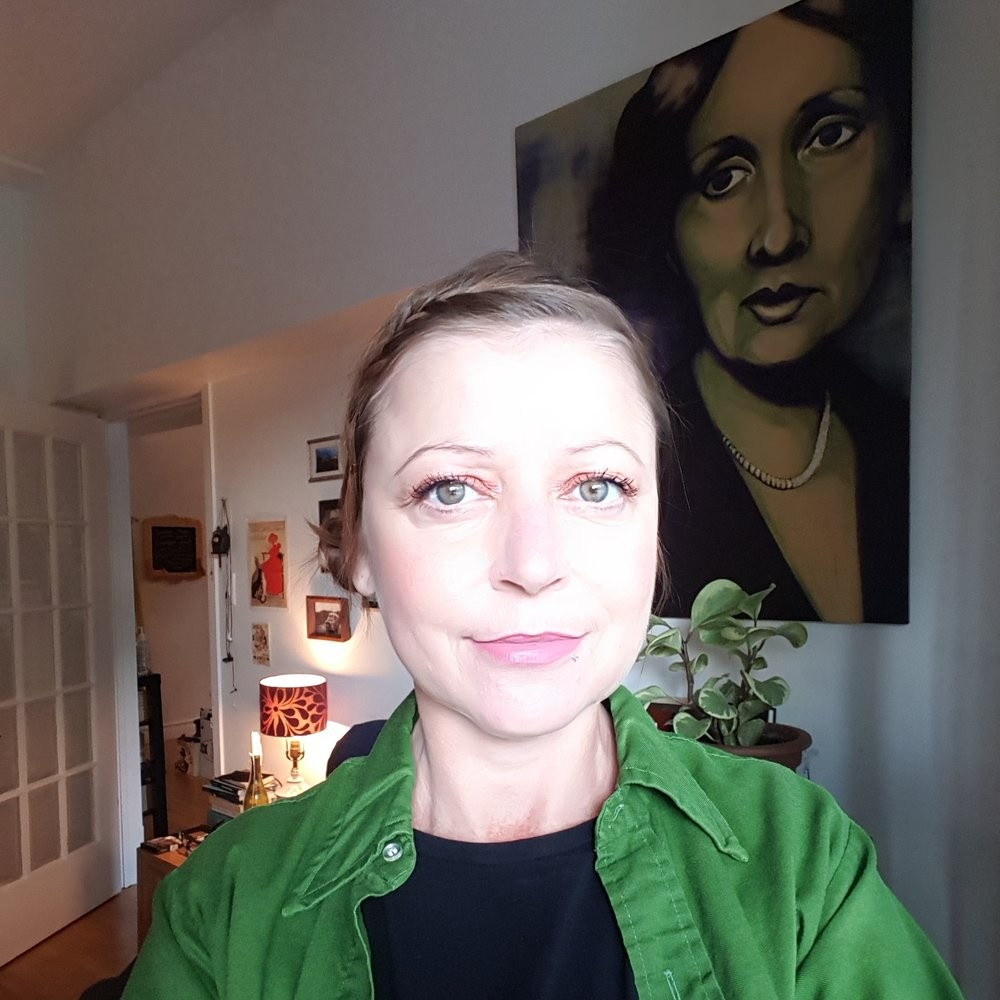 Fannie Blanchet – Plongée au cœur de l'identité
My name is Fannie Blanchet and I am a portrait painter, living in Québec City after 6 years spent in the beautiful Comox Valley in British-Columbia.
Painting female portraits with acrylics on plywood support, I want to explore the plurality of womanhood, and I am fascinated by contrasts, light and shadow, colours and shapes. Through my characters I want to express fragments of emotion, frozen moments in someone's life.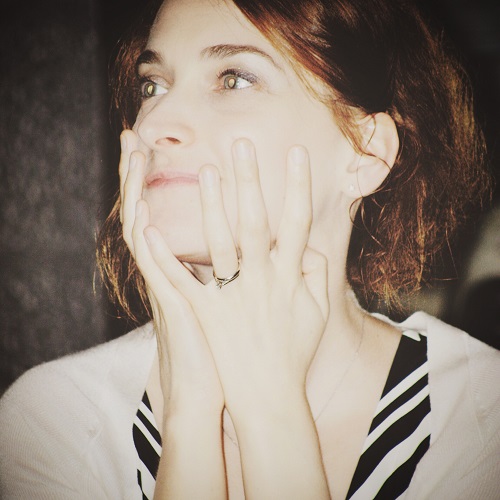 MARIE-CATHERINE COTÉ – L'INTUITIVE
In your opinion, what characterizes being an artist in Quebec City?
I think we are lucky to live in an environment that offers great opportunities to help professional and semi-professional artists make themselves known. Québec offers a rich cultural and urban life while preserving an inspiring proximity to nature.   As far as I am concerned, the St-Laurence river, the woods and the large green spaces are indispensable for resourcing and creativity.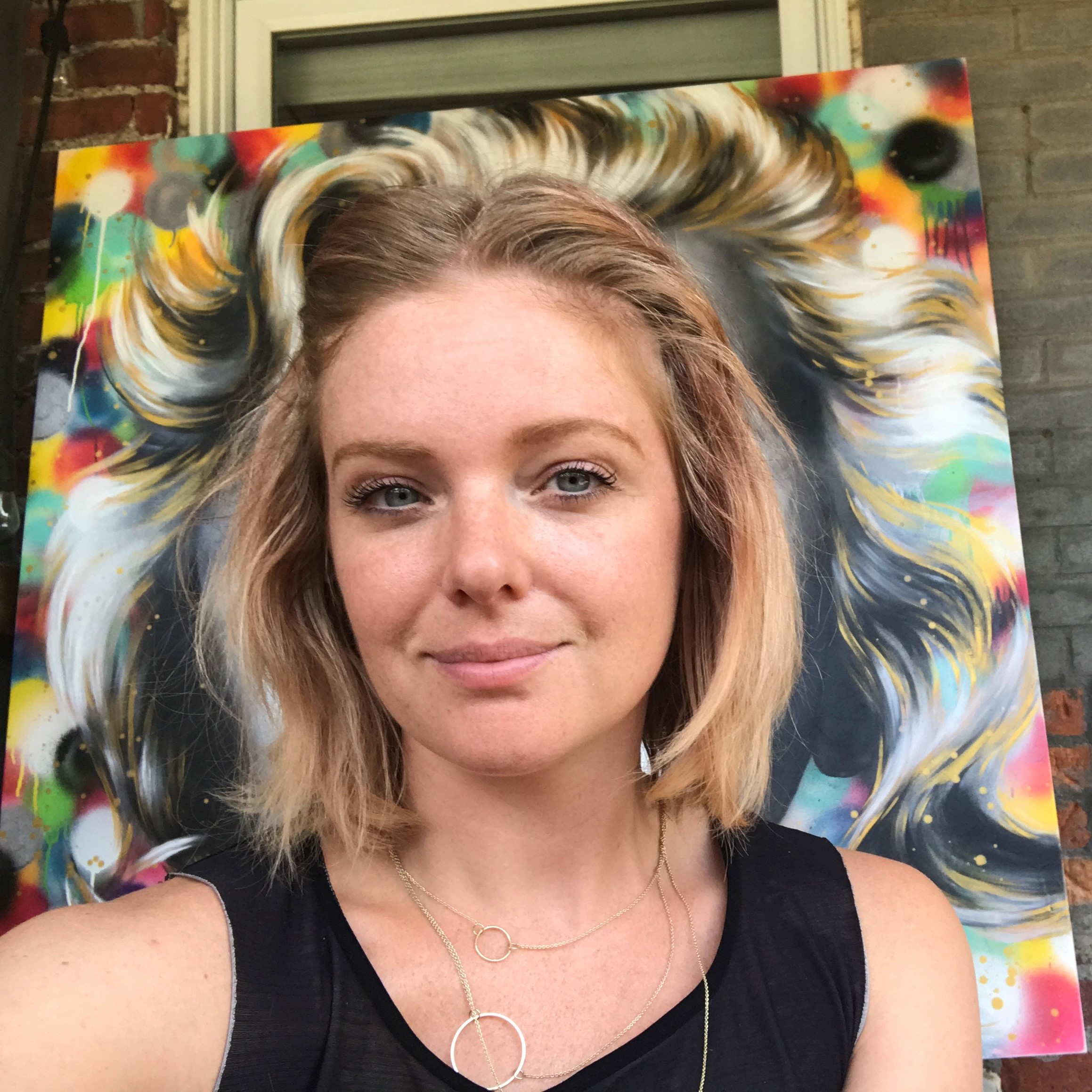 CCB – L'art dans le sang, le corps dans la peau.
Cynthia Coulombe Bégin is a young north American artist with a dual citizenship who was born in Miami and grew up in Quebec City. She obtained her Bachelor Degree in Visual Art from Université Laval. CCB expose some of her paintings on our walls and we were curious about her painting daily process and how she can be so creative.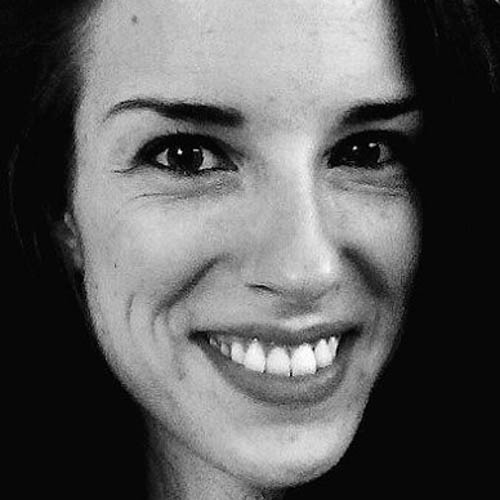 MARIE MICHÈLE LANGLOIS – REFLECTIVE ARTIST
Our third creative choice to  hang her paintings  on our walls is  Marie-Michèle Langlois,  she describes herself as a reflective artist who loves to take her time to paint. She loves Berko and Corno.  Discover more about her technique and what inspires her.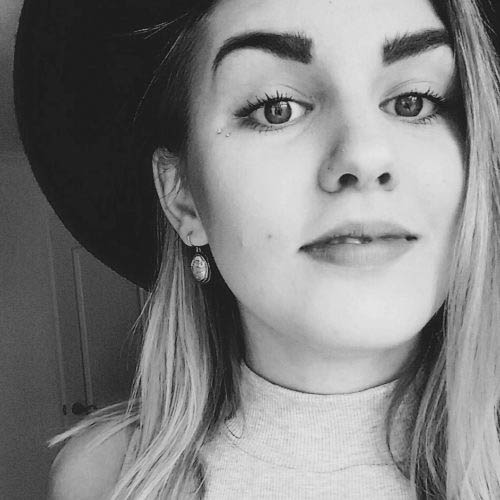 AUDREY LACROIX-TIMELESS ABSTRACT
A young artist, studying  in visual arts at Laval University,  Audrey Lacroix is our second creative choice  to reveal her talent at the C3 Hotel.  Her works will soon be exhibited, this is why we asked her to answer  the same questions as Jerome Rochette.  Come discover what inspires her and understand why she is one of our favorites.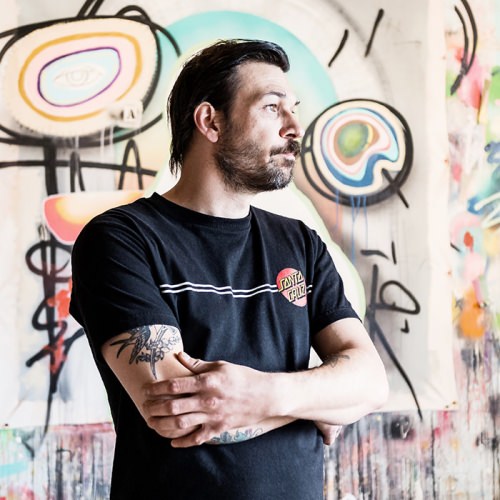 Jérôme Rochette
Born in 1978, Jérôme Rochette is an artist from Quebec City. Who lives and work in the St-Roch district for over 10 years, his practice of the painting is intensified in the last 2 years. He works in the field of video production; artistic director, machinist and electro. Mainly self-taught, he experimented different styles in the same painting. These influences range from biology to tattooing, to street art. He paints mainly on canvas with acryl,marker, charcoal and spray paint. Giving to is work a worn aspect edged with bright colors and themes. His work is symbolic and narrative. He likes to play with iconography and the sacred.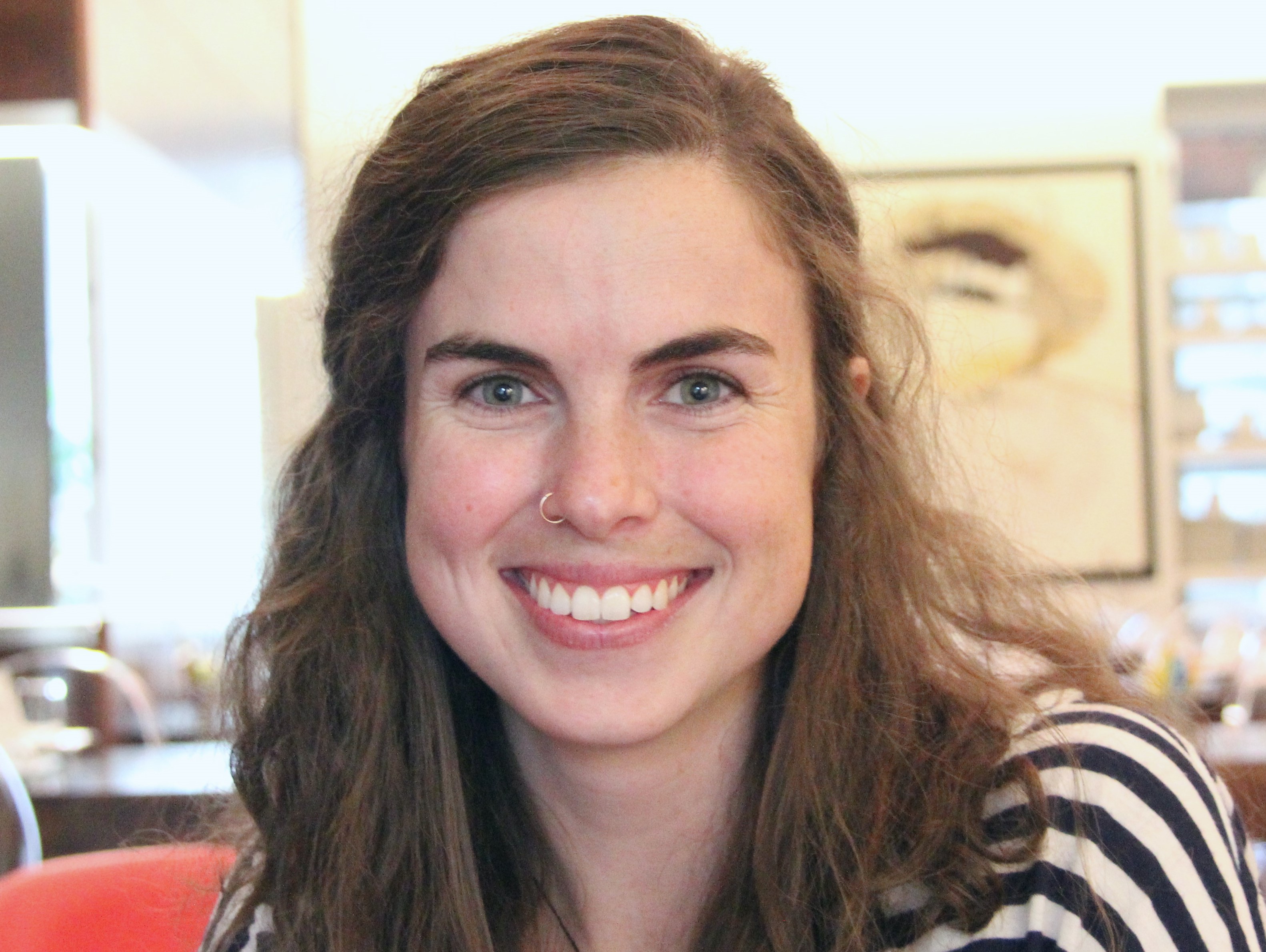 "FAVORITES" SERIES OF OUR TEAM
First urban route of a series of 4 or 162 (you never know what life holds for us!)  We invite you to visit the city through the eyes of our dedicated team members whom suggest checking out their favorite hot spots.   All very different from each other but united by the love of Art … of living, they will take you where no tour guides have yet set foot.  Starting with Camille, one of our receptionists at the C3 Hotel for more than a year now, she is a university student studying to teach high school students French that we'll explore the Montcalm and Saint-Jean-Baptiste neighborhood.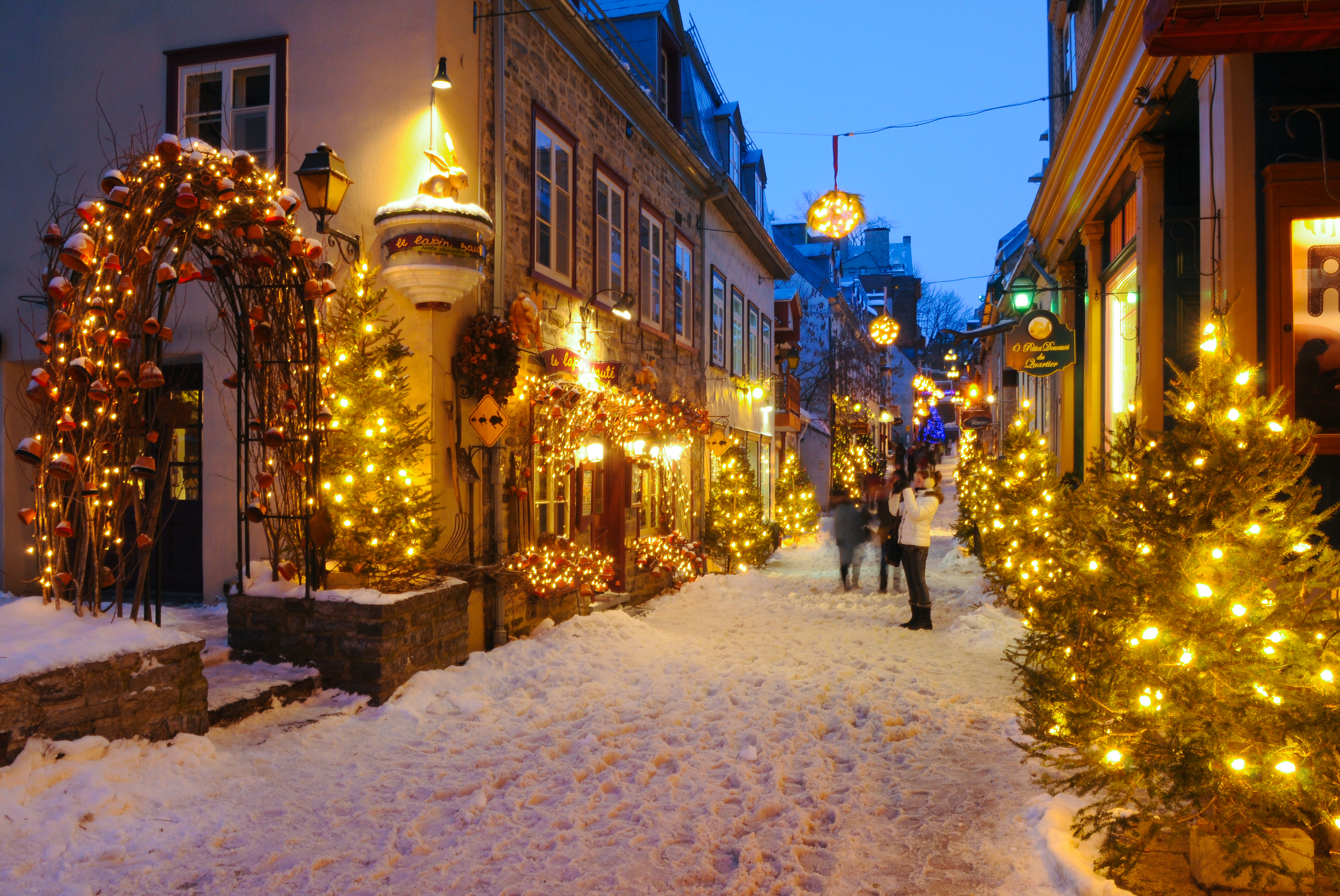 Quebec, "Best Winter Wonderland", according to USA Today
It's not for nothing that the C3 hotel art de vivre is located in the heart of beautiful city of Quebec.  Dynamic, beautiful and cozy, it will totally charm you during your stay.   It is with great pride that we share with you the news that Quebec City has been nominated best winter destination for the holiday season by the public voters of USA Today.
A QUÉBEC CITY HOTEL THAT LETS YOU LIVE LIFE TO THE FULLEST