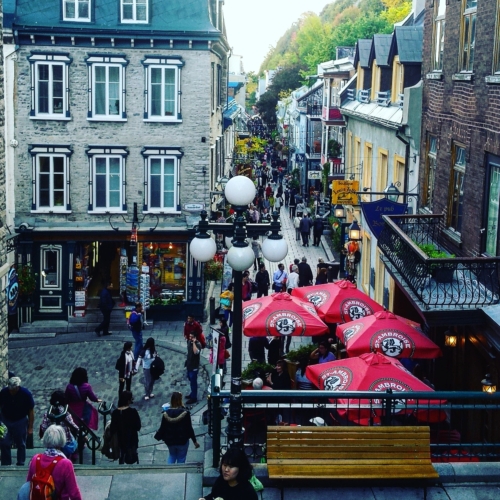 Old Quebec
Old Québec immerses you in an unforgettable journey through time. Stroll through the historical districts, all within walking distance from our Hotel. This eminently walkable historic neighbourhood offers up an incredible mix of wow-inducing scenes and Old World charm. You will discover St-Jean street with its shops, restaurants and theaters, passing by the majestic Château Frontenac and then go down to the Place Royal and the Quartier Petit Champlain. Designated a World Heritage treasure by UNESCO, Old Québec is the only walled city north of Mexico. As the cradle of French civilization in North America, it's a living history lesson with a remarkable mix of architecture, heritage, art, and culture.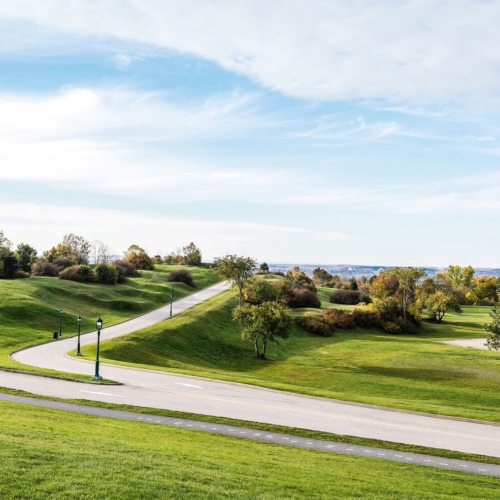 Battlefields Park
Canada's first national historic park, Battlefields Park, which includes the Plains of Abraham, was created in 1908 to mark the 300th anniversary of the founding of Québec. The 98 hectare park is a vast playground that draws sports. The Plains of Abraham are to Québec City as Central Park is to New York—an oasis of greenery in the heart of the city. The scene of many historic milestones over the centuries, the Plains today are the mainstage venue for headline cultural events. This is where the annual Quebec City Summer Festival takes place every year!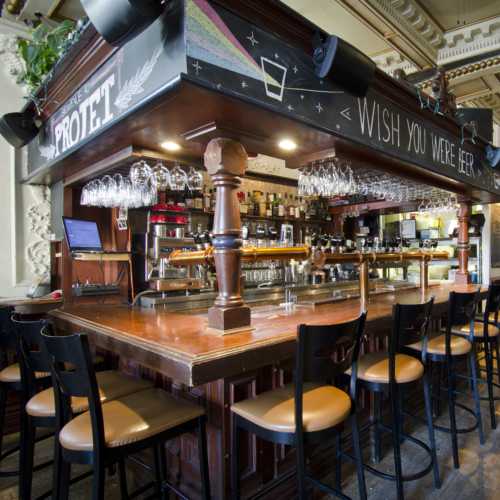 Saint-Jean district, a must!
Sandwiched between the fortifications of Old Québec and the Montcalm district, Faubourg Saint-Jean is often overlooked. But this urban hotspot, rich with 400 years of history and intrigue, has plenty to offer. The bohemian, colourful, and friendly neighbourhood of Faubourg Saint-Jean is Québec City at its finest.Bustling with boutiques, restaurants,cafés, and grocery stores, the neighbourhood is a great place to hang out.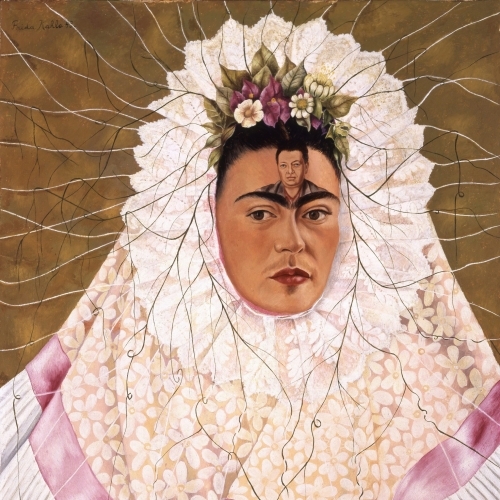 FRIDA KAHLO and DIEGO RIVERA at MNBAQ
Among art history's mythic couples, Frida Kahlo and Diego Rivera reign supreme and continue to leave their mark on human imagination with their extraordinary destiny, more than 50 years after their death. The Mexican artists are recognized the world over both for their history of passion and their outstanding contribution to modern art.
The exhibition, designed and organized by MondoMostre, in collaboration with the Vergel Foundation and a contribution from Throckmorton Fine Art, comprises not only works by the artistic duo but also paintings by other modern Mexican artists and numerous photographs that situate the latter in the period during which they lived.
Muséum re-opened on June, 29th, exibition until September, 7th, 2020
Ticket on sell at front desk.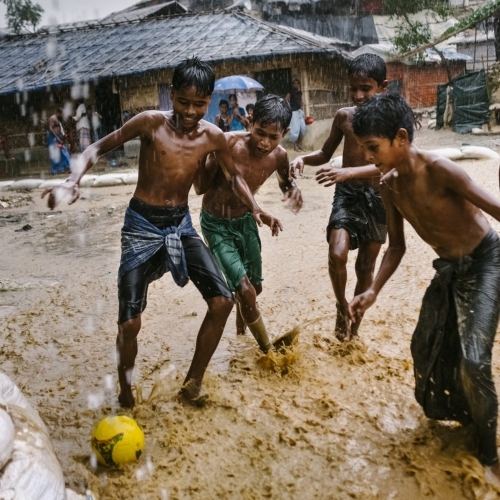 LE MNBAQ PRÉSENTE ERRANCE SANS RETOUR
The exodus of the Rohingya a minority that has been persecuted for decades in Myanmar (formerly Burma), drew the attention of documentary photographer Renaud Philippe in 2018.
The multidisciplinary exhibition, which comprises photographs, film excerpts, soundscapes, testimonies, children's drawings and one hundred dioramas by artist Karine Giboulo, will immerse spectators in the day-to-day lives of the Rohingya refugees.
Fom January 31st, 2020 to January 24th, 2021
Ticket on sell at front desk.
A QUÉBEC CITY HOTEL THAT LETS YOU LIVE LIFE TO THE FULLEST