CCB – L'art dans le sang, le corps dans la peau.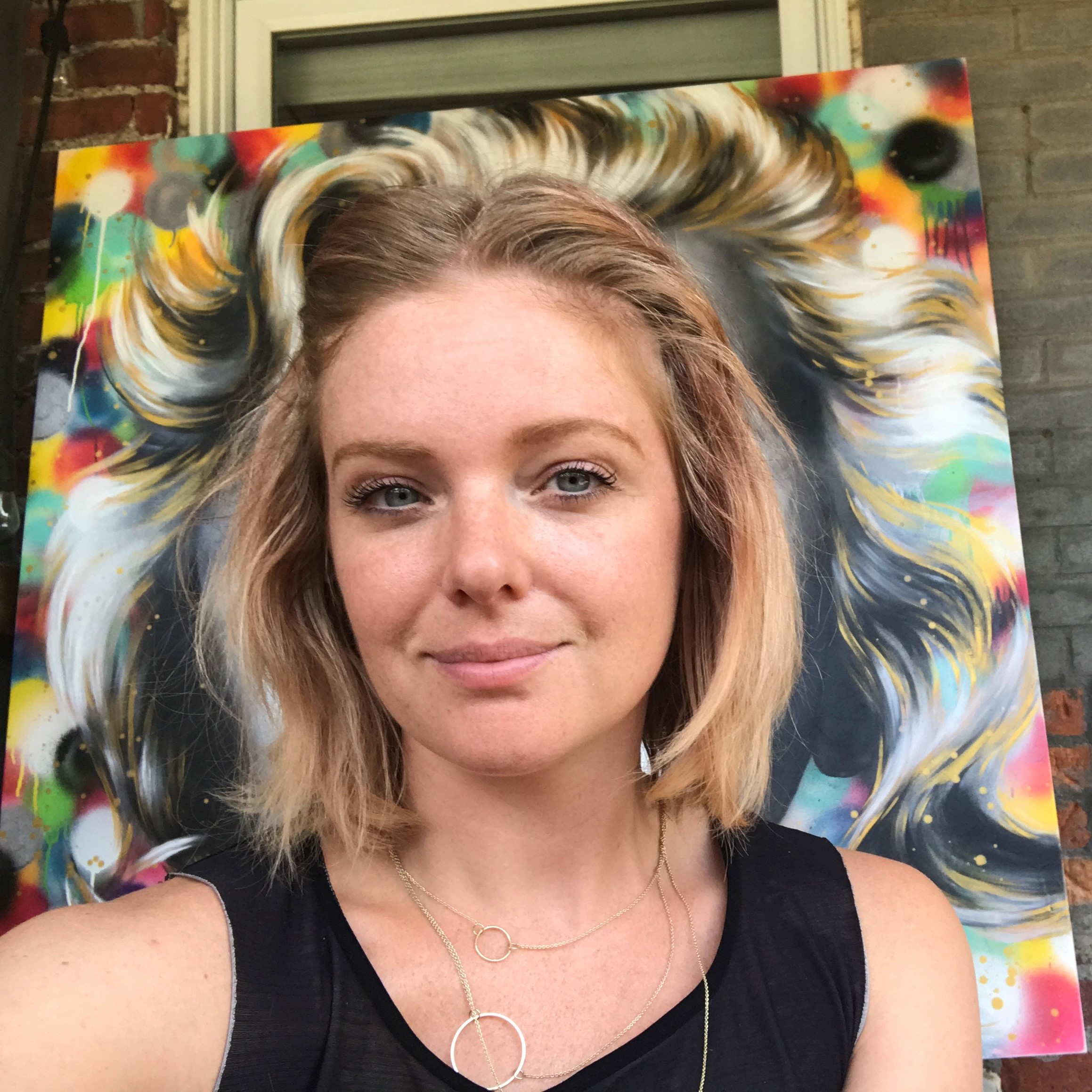 "First, I sit down and put a Spotify playlist. Most of the time, it is only instrumental music. It allows me to get away in my ideas and I have the impression that I never hear the same music. I find this inspiring! I start two or three paintings at the same time. I like to paint coloring backgrounds, I explore and after I paint the one that inspires me the most. Then, the biggest part of my work begins. The most realistic paintings require more of my attention. When I consider my work enough advanced, I like to surprise myself by mixing different substances to my paint. I usually skip lunch. I eat snacks all day long. Self-discipline is very important. Normally I paint between 4 and 6 hours a day. I happen sometimes to paint between 10 and 12 hours straight when I feel very creative. I do little office work and development also every day. Some days I organise exhibitions, deliver painting and I have meetings with clients or business partners. Thus, I do not have a real "routine" in my life! The only constant thing is that I work every day of the week like a "real job" + nights and weekends for promotions or events. I feel privilege to do full time what I really love since many years. All the sacrifices worth it!"
Find her works on our walls !
A QUÉBEC CITY HOTEL THAT LETS YOU LIVE LIFE TO THE FULLEST