"FAVORITES" SERIES OF OUR TEAM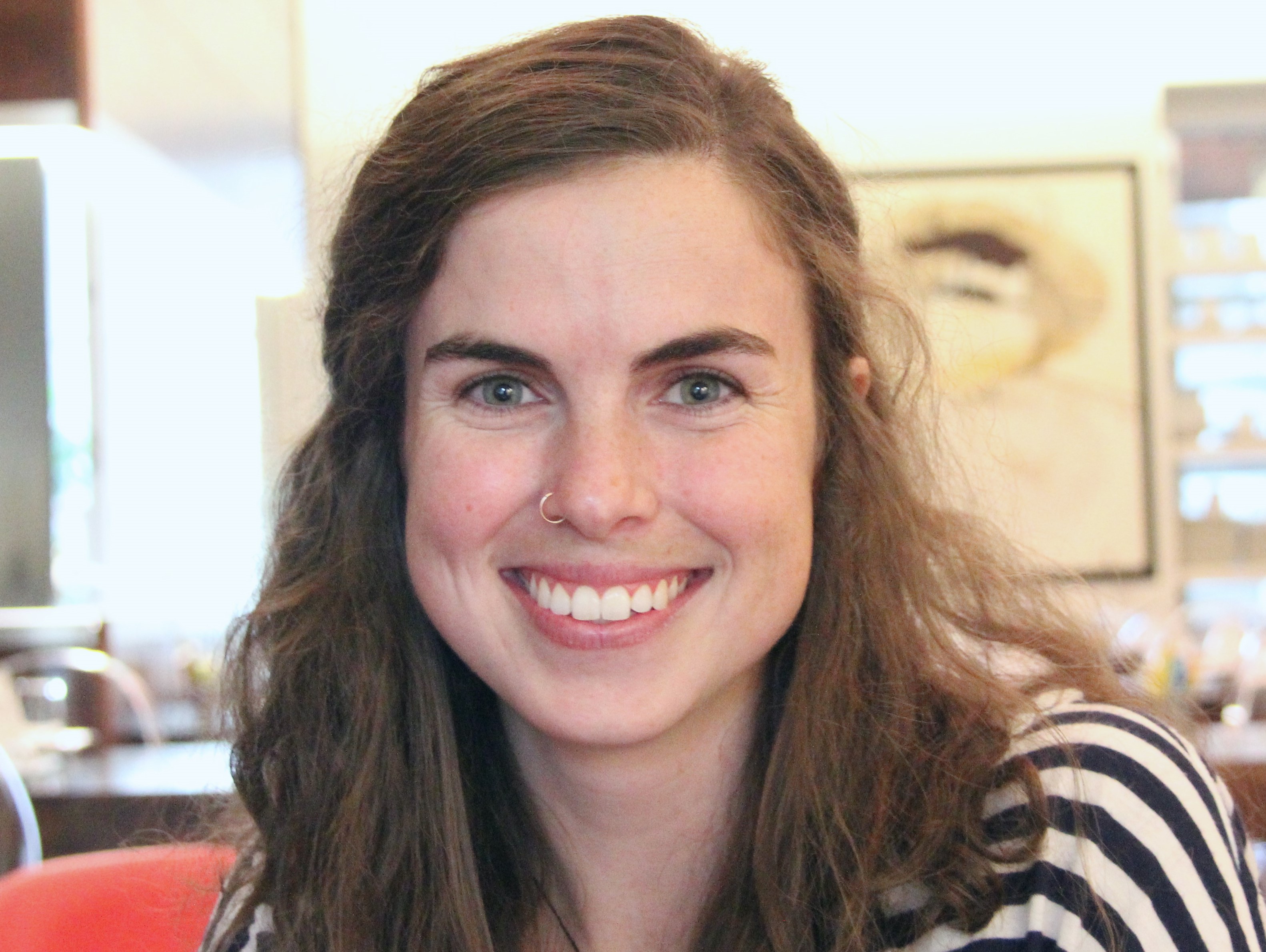 Live the urban route of Camille
First urban route of a series of 4 or 162 (you never know what life holds for us!)  We invite you to visit the city through the eyes of our dedicated team members whom suggest checking out their favorite hot spots.   All very different from each other but united by the love of Art … of living, they will take you where no tour guides have yet set foot.  Starting with Camille, one of our receptionists at the C3 Hotel for more than a year now, she is a university student studying to teach high school students French that we'll explore the Montcalm and Saint-Jean-Baptiste neighborhood.
Native of Terrebonne, Camille moved to Quebec 7 years ago to continue her studies. First living in Sainte-Foy, she then moved to the Montcalm area – Arts District of Quebec – before settling recently in the Saint-Jean Baptiste neighborhood. She talks about Quebec with such enthusiasm and pride you'd think she just arrived and discovered a whole new universe with much gusto!   She promises to take us into small but cozy and distinct shops mostly frequented by the "locals".
Bügel, bagels factory, 164 Crémazie West St. (7-minute walk from the hotel) Founded in1987, this small craft factory was able, during its 29 years of existence to combine consistency and quality making it a must for the residents in the Montcalm area. As they say: "If our bagel is fashionable, it's not because it follows her, but because its soul doesn't change and that its father never wanted to push it further than what he believed it is capable. Small is beautiful!" Camille especially likes Le Poussin végétarien au chèvre and says that their homemade végépâté is delicious.
Bouquinerie 4 seasons, 958 Cartier Avenue (just steps from Bügel, also a 7-minute walk from the hotel!) According to Camille's words, the owner of the book store carefully selects the used books and then files and places them on the shelves with as much precision. Not only delighted by the selection of books found there, she loves these kind of convenience store where the owner tells you that you can come back later in the day when you do not have the exact change!  She imagines visiting Quebec for the first time in the fall, getting a book then reading it all wrapped in a blanket on the Plains of Abraham or up on the Miles roof top terrace of the C3!
Boutique Jupon Pressé, 790 Saint-Jean St. (15-minute walk from the hotel) Here we leave the Montcalm area to visit the Faubourg! Saint-Jean Street, a famous commercial street in the Upper Town of Quebec, the section between Salaberry and Honoré-Mercier is more « local » and becomes a tourist strand as of Place D'Youville.  The Jupon Pressé is located in the first part.  A real find for unique pieces in Quebec City, the shop is full of treasures, jewelry and clothes lovingly selected by the two owners, Josiane and Sylvie!  According to Camille, its the perfect place to find a souvenir to take home without falling into the cliché «Cool as a Moose.»
La Buvette Scott, 821 Scott Street (perpendicular to Saint-Jean St. also 15-minute walk from the hotel) If you visit their Facebook page, their slogan says "Good wines, great beers, beautiful aerial bites, lightning vinyl's."  No more was needed for La Buvette to win the prize for the perfect destination for cocktails says Camille.  La Buvette also offers a nice variety of ciders and the owners Dave Dominic- Isabelle and Pierre- Luc are known for their delicious sense of humor! This is the happy hour that ends this first urban route. Do not hesitate to ask Camille when visiting the C3 Hotel! Or any member of our fabulous team if you wish to learn more about their favorite spots. Have a great stay!
Crédit photo: Catherine Carré
A QUÉBEC CITY HOTEL THAT LETS YOU LIVE LIFE TO THE FULLEST