MARIE MICHÈLE LANGLOIS – REFLECTIVE ARTIST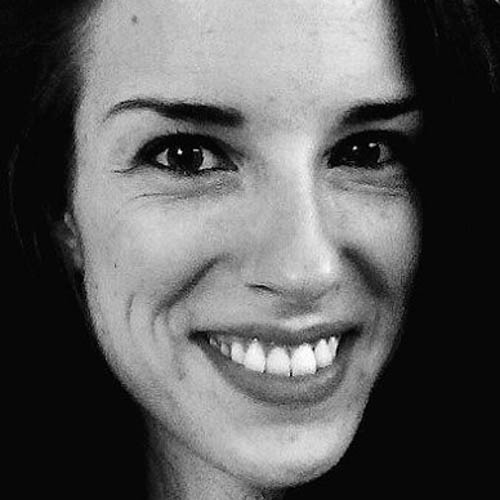 In your opinion, what characterizes being an artist in Quebec City?
I was born in Quebec City and have spent my whole life here, so I gradually began my artistic career here. The city offers so much artistic and cultural diversity. There are plenty of places: restaurants, cafes and bars that give way to the creativity of young artists to decorate their walls.  It allows people to discover new talents and gives a beautiful showcase to the artists! The city is rich in history and unique places, which makes the environment very inspiring.
Whom is the artist from Quebec City that inspires you the most? 
I admire the talent of several local artists, but I have a weakness for Berko https: //www.facebook.com/pg/Berko.artist/photos    His art inspires me with its great originality as well as the dynamism and the humor that emerges.   His work is remarkable and his experience equally so.  Otherwise, some inspirations from Corno https: //www.facebook.com/cornostudio can be seen in my art, by her assumed way of illustrating the woman.
What is your creative process?
Unlike many, my way of painting is very thought out.   I spend a lot of time thinking about my ideas, finding ways to mix themes, techniques, colors.  The basis of my work is quite calculated, although I always adore experiencing new techniques with acrylic.  I have a lot of fun painting, I never want it to become a task.   My work must remain playful and I hope that shows in my paintings.  My art changes and evolves, while maintaining its basic style. I like to use several variations of the same theme, sit down and think about the atmosphere that my canvas will have, take my time!
Where is the place you go to rejuvenate yourself in Quebec?
To resource myself, I prefer parks, mountains, wide open spaces.   On the other hand, the city of Québec overflows with inspiring places like the Plains of Abraham and the St-Sauveur neighborhood. Also, the house of literature http://www.maisondelalitterature.qc.ca   exudes a calm and pure atmosphere, by its design and architecture. This is a very charming place and worth a visit!
What is your morning routine?
I am really a morning girl! Maybe a little too much! My days start very early, I am incredibly productive in the mornings and I paint very rarely in the evening.  I go with the feeling, some mornings I do not feel very effective while others I amaze myself.   In short, I paint during the good days!
 What "spot" would you recommend to an art lover who visit Quebec for the first time?  Why?
There are several of them. The National Museum of Fine Arts https://www.mnbaq.org/ is obviously a must. In addition, Méduse http://www.meduse.org  and Le Cercle   http://le-cercle.ca   they offer a wide variety of artists, both musical and visual.   I made very beautiful discoveries at these places, they leave a lot of space to the young talents here and with a pleasant atmosphere! An art lovers can satisfy their curiosity at several places in the city, from Saint-Paul street to Saint-Joseph via  Cartier and Grande-Allée!
To see the Marie-Michèle's work click here
A QUÉBEC CITY HOTEL THAT LETS YOU LIVE LIFE TO THE FULLEST