A hotel with everything nearby to enjoy Québec City
Are you planning a vacation in Québec City? The C3 Hôtel art de vivre is the ideal spot for you to have an amazing time in the Vielle Capitale. The city's culture, nature, nightlife and history are all accessible by foot. Our lodging stand proudly on the corner of Avenue Cartier and Grande-Allée, in one of the most beautiful neighborhoods in Québec. Renowned for its zest for life and artistic expression, the Montcalm neighborhood will captivate you. When you leave the hotel by foot, you'll come across the Musée national des beaux-arts and, in less than 30 minutes, you'll end up at Québec City's Old Port, right beside the Petit Champlain neighborhood. The C3 hotel has the best neighbors: artists and businesses that make Québec so vibrant.
immerse yourself in Québec's arts district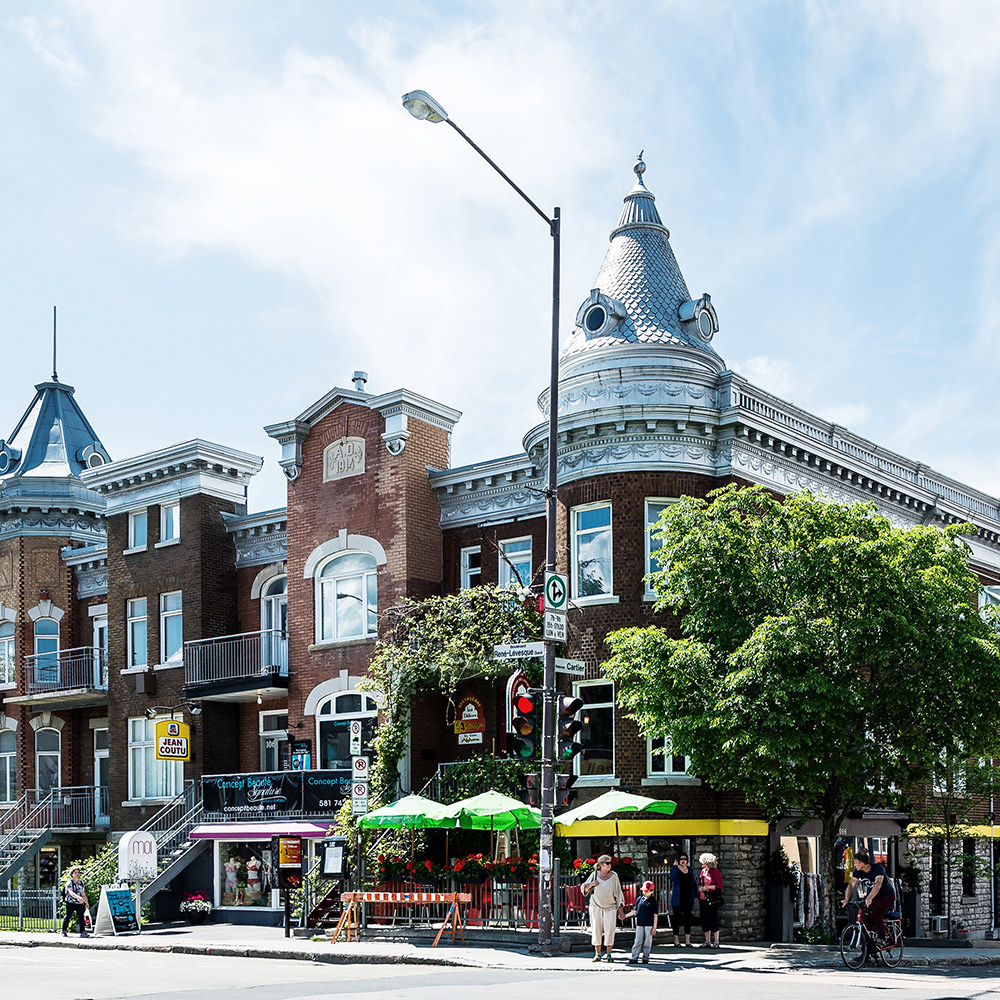 Explore the city's fortified walls
-
Discover the Petit Champlain neighborhood
-
Walk along the Promenade Samuel de Champlain
-
Visit art galleries in Québec City's Old Port
-
Stroll on Dufferin Terrace
-
Discover the Château Frontenac
-
Relax on the Plains of Abraham
C3 hotel: Within walking distance of a myriad of activities in Québec City
We are located right in the heart of Québec City's art and cultural district. Avenue Cartier, a popular main street brimming with creativity, original boutiques, gourmet shops, friendly cafés, and inviting outdoor patios and restaurants, is only two minutes away by foot. You'll need more than a day to soak up all the sights!
What to do in Québec City?

At the heart of the action
Would you like to learn more about current theatre productions and shows, must-see concerts or great exhibits? Ask for our insider tips! We know all about Québec City's hot spots. No matter what activity you would like to do, we've got all the venue information you need!
Activities & events