24 hotel rooms in Québec to truly experience what the city has to offer
Do you relish in discovering new and completely unique venues that focus on those little details that subtly, yet creatively, surprise you? Do you prefer smaller hotels than impersonal, dispassionate large hotels? We offer four floors of amazing discoveries—only a few steps away from Avenue Cartier in Québec City. At every corner, you'll notice details that pay tribute to over 150 years of history. From the welcoming entrance to the inviting lounge, the retro-modern décor will allure you right from the start. Our rooms offer the comfort and calm you're looking for, whether you're in town for business or seeing the sights.
 Creative Space
Our creative spaces, located on the basement, offer calm and cozy rooms that will make you appreciate all the comfort of our hotel.
Lower level | Wood flooring | Queen bed | reading chair | Work Desk | Bath or shower | 15 Sq. m / 140 ft2.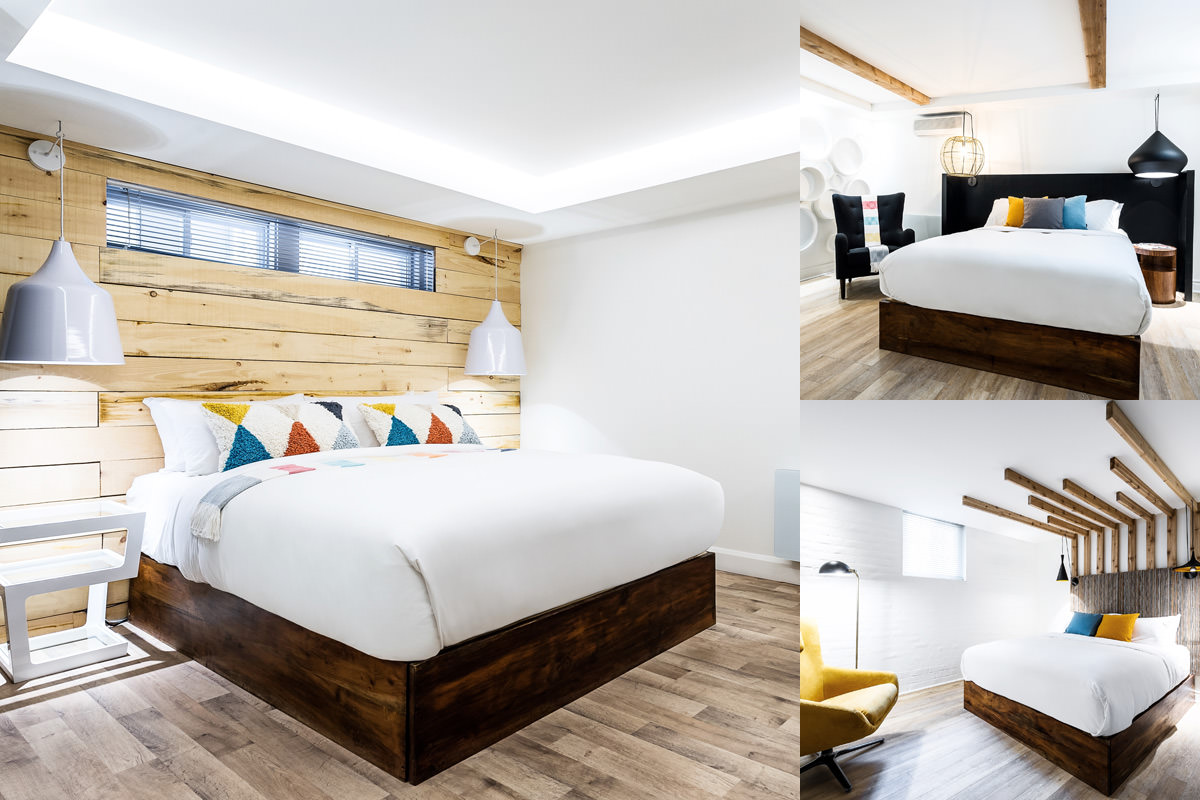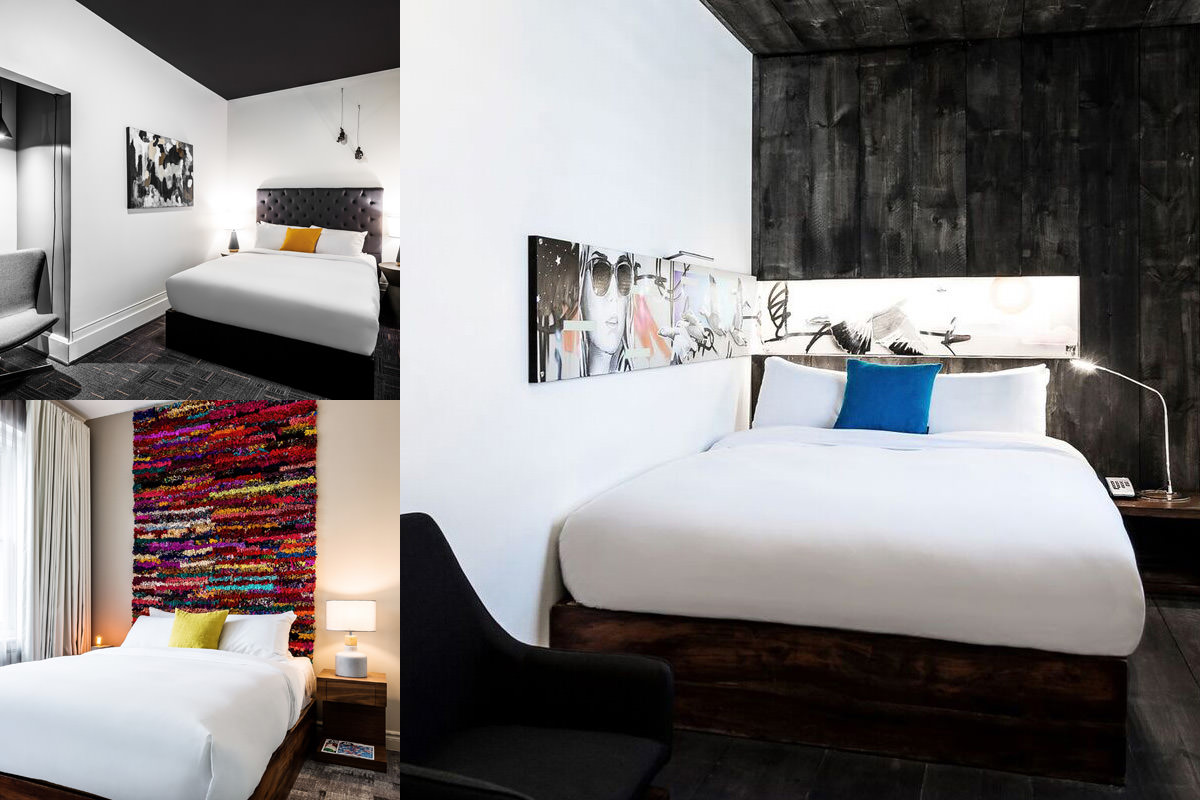 C3 Standard
Our C3 Standard rooms are the perfect little warm cocoons that offer you peace and quiet just steps away from the vibrant activities of Old Quebec.
Queen bed | Shower and bath or shower | Ground floor  | Carpet Flooring | Work Desk | 11 Sq. m to 13 Sq. m / 115 to 135 ft2.
C3 Superior
Located on upper floors, our C3 Superior rooms are all inspiring and charming. They will make you experience a high level of comfort and contrast.
Stone and / or brick wall | Queen bed | Large shower | First floor | Work Desk | Decorative fireplace | 11 Sq. m. to 14 Sq. m / 115 to 130 ft2.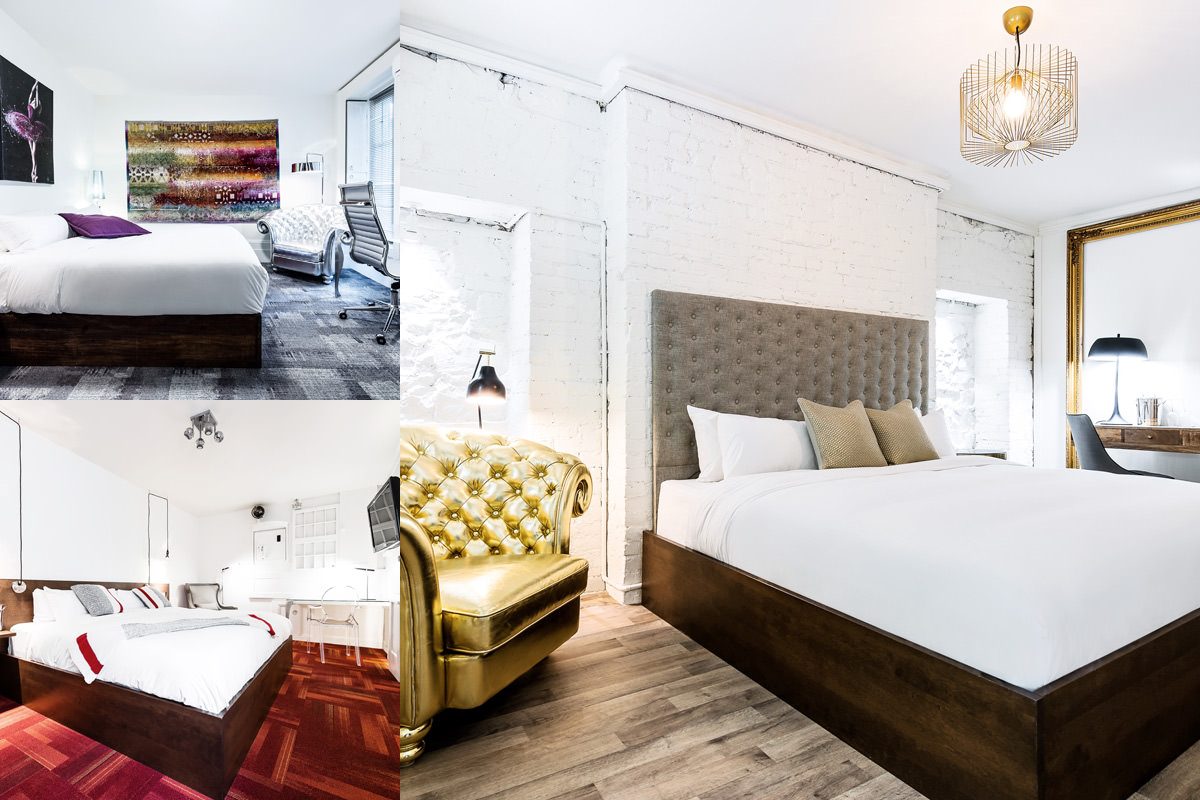 Business class
Convenient and friendly, our business class rooms allow you to relax or complete some business comfortably installed on the fully equipped work desk.
Spacious rooms | King Bed | Upper and lower levels | Large Work Desk | Reading chair | Shower | 17 Sq. m. / 180 ft2.
C3 Suites
Our spacious suites are perfect for relaxing with or without the family. They are more than just rooms, they are a welcoming and friendly living environment.
King Bed | Seating area with foldaway queen bed | Work Desk | Glass shower | 20 Sq. m / 210 ft2.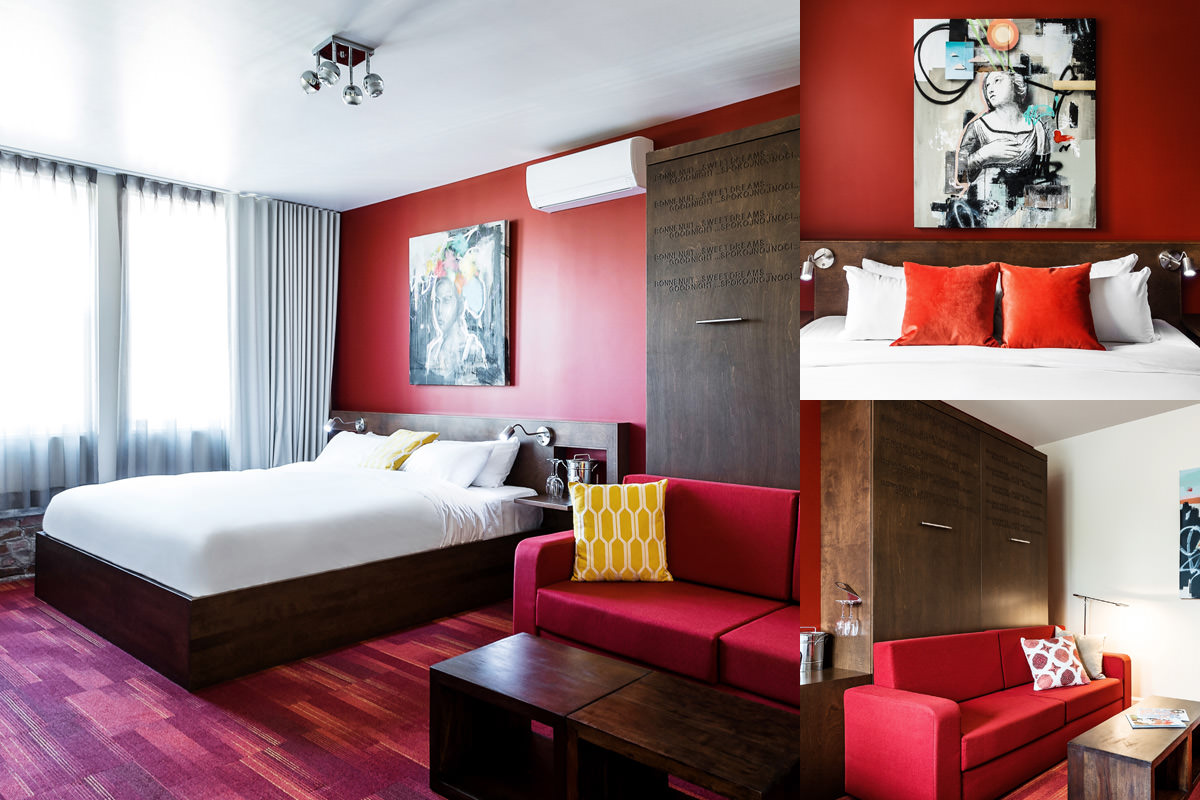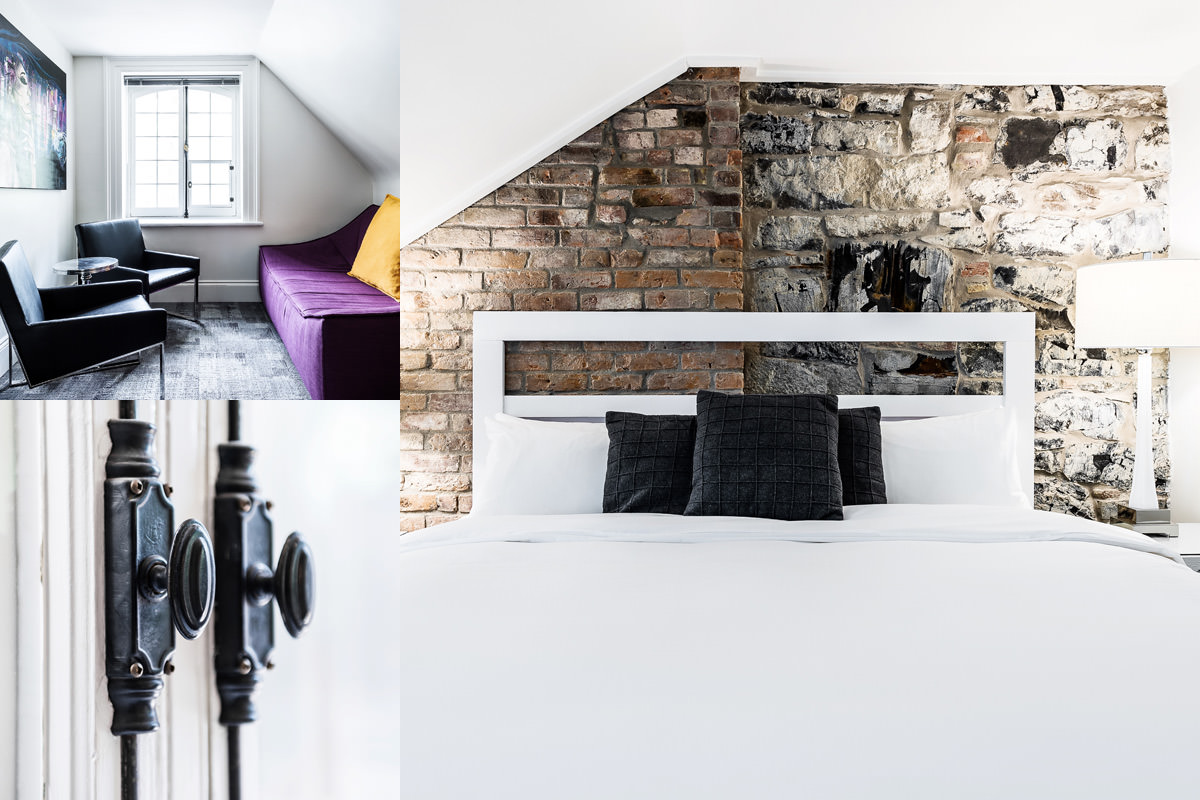 Superior Suite
The superior suite will make you experience what the C3 Hotel has best to offer with all the space to enjoy every moment. Takeover this space, it's your moment.
Two closed bedrooms | King bed and queen bed | Living room | Work Desk | Private balcony in season | Bath & shower | 43 Sq. m / 470 sq. ft2.
Well-equipped rooms near Old Québec
Free WiFi ■ Buffet breakfast ($) ■ Marie L'oie comforter and pillows ■ Hypoallergenic linen available upon request ■ Iron and ironing board ■ Business centre with computer, print and Internet access ■ Air conditioner & independant heating ■ Free calls to Canada and the United States ■ Parking ($) ■ Hotel night watchman
A QUÉBEC CITY HOTEL THAT LETS YOU LIVE LIFE TO THE FULLEST